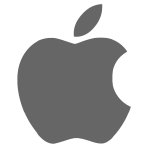 Company: Apple
Location: Boulder CO
Posted on: September 19
Summary

Apple is where individual imaginations gather together, committing to the values that lead to great work. Every new product we build, service we create, or Apple Store experience we deliver is the result of us making each others ideas stronger. That happens because every one of us shares a belief that we can make something wonderful and share it with the world, changing lives for the better. Its the diversity of our people and their thinking that inspires the innovation that runs through everything we do. When we bring everybody in, we can do the best work of our lives. Here, youll do more than join something youll add something.
Apple Vision Pro is a revolutionary spatial computer that seamlessly blends digital content with your physical space. It will allow us to do the things we love in ways never before possible all while staying connected to the people around us.
Apples Vision Products Group (VPG) is looking for a Software Engineer to help us build cutting-edge applications for our next-generation interactive computing platforms. Imagine yourself building fundamental applications on top of Apples most advanced technologies, while developing your expertise in spatial computing. As a core member of our team, you will work closely with organizations across Apple (Human Interface, Frameworks, etc.) to design, architect, and implement apps that will delight, inspire, and empower millions of users.
Key Qualifications

3+ years of professional experience
Strong Computer Science fundamentals.
Detail-oriented approach to solving problems and building new things.
Excellent verbal and written communication skills.
Excitement to be part of a fast-paced and diverse organization.
Description

Apps and experiences are at the core of unleashing the potential of spatial computing on Apple's platforms. As a member of our team, you will be at the forefront of ideating, developing, and shipping groundbreaking experiences that build on top of the unique capabilities of spatial computing across a variety of areas. Our applications engineering team is uniquely positioned at the intersection of design, frameworks, operating systems, and low-level software by joining us you will work closely with peers across these functions to deliver life-changing products to our customers.The ideal engineer for this role brings to bear strong engineering and computer science fundamentals. You thrive in a dynamic and agile organization charted with trailblazing the new medium of spatial computing. You love answering questions through prototyping and experimentation, and then translating these answers into shipping code that touches the lives of millions of customers. You focus on the details, treat your work as a reflection of yourself, and look for opportunities to expand your technical knowledge into new domains. You respect debate and enjoy working within groups of different technical and non-technical backgrounds and diverse opinions.
Education & Experience

BS / MS / PhD in Computer Science OR equivalent degree OR equivalent experience
Additional Requirements

Optional: Experience shipping applications or user-facing features on consumer platforms (mobile/web/gaming/etc.).
Optional: Experience with Apple's development frameworks and technologies (Swift, ObjC, SwiftUI, UIKit, etc). Optional: Familiarity with 3D graphics APIs or game engines.
Optional: Familiarity with AR technologies.
Optional: 3D math/linear algebra fundamentals.
Pay & Benefits

At Apple, base pay is one part of our total compensation package and is determined within a range. This provides the opportunity to progress as you grow and develop within a role. The base pay range for this role is between $104,500 and $187,600 annualized, and your base pay will depend on your skills, qualifications, experience, and location.
Apple employees also have the opportunity to become an Apple shareholder through participation in Apples discretionary employee stock programs. Apple employees are eligible for discretionary restricted stock unit awards, and can purchase Apple stock at a discount if voluntarily participating in Apples Employee Stock Purchase Plan. Youll also receive benefits including: Comprehensive medical and dental coverage, retirement benefits, a range of discounted products and free services, and for formal education related to advancing your career at Apple, reimbursement for certain educational expenses including tuition. Additionally, this role might be eligible for discretionary bonuses or commission payments as well as relocation.
Learn more
about Apple Benefits.
Note: Apple benefit, compensation and employee stock programs are subject to eligibility requirements and other terms of the applicable plan or program.
Role Number: 200470100